 We Care Wrangler
We are on a journey together.
We pride ourselves on making products that last. Our tough, durable denim can be repurposed, and re-loved, to allow our customers to buy better.
We seek to protect our land, the heart of everything we do, by reducing the amount of water and, energy it takes to craft our clothes.
We will continue to strive for equality in our workplaces and to only work with partners that reflect our values.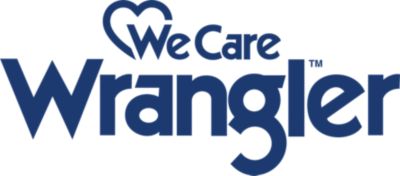 GOALS
*Submitted and pending verified approval.
**Excludes licensed business.
†Preferred Chemistry are chemicals that are compliant against the ZDHC MRSL.
SUSTAINABILITY STORIES
Want to reuse and upcycle your Wrangler pieces? We'll show you how.
UPCYCLING
See how a baseball team in Texas is taking the field in style.
READ STORY
DO-IT-YOURSELF
Recipes for repurposing denim staples you (probably) already own.
READ STORY
DENIM CARE GUIDE
Tips to make your denim look better and last longer.
READ STORY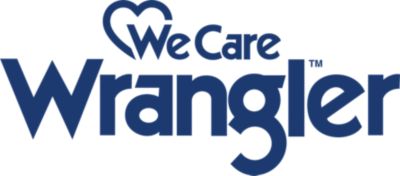 We Care Wrangler Products
With our We Care Wrangler badge, we're making it easier to spot products that meet our standards. Products that meet at least 1 of our 3 standards, below, earn the We Care Wrangler badge.
Preferred Materials
To meet our We Care Wrangler standard, 70% of the fabric materials used in a product must be sourced from our Preferred Materials list. To make this list, the material must be backed by data validating its environmental impact. Learn more about the fibers that make our Preferred Materials List.
Low Impact Fabric
This standard relates to the fabric dyeing processes. To meet our We Care Wrangler standard, fabric must come from a denim mill (prior to cut and sew) that has achieved at least 90% reduction in fresh water use from an independent third-party established 2018-2019 baseline. Learn more about our Indigood fresh water savings program.
Low Impact Finishing
A score for the finishing process of a garment is calculated via Jeanologia's Environmental Impact Measure (EIM) tool that assesses water, energy, chemistry and worker health areas. Products produced with "Low Impact" finished process scores within the EIM tool qualify for our Low Impact Finishing Standard.