Related Products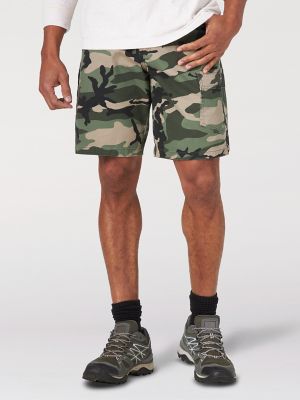 CARGOS ARE THE KING OF COMFORT Wrangler® cargo ...
CARGOS ARE THE KING OF COMFORT Wrangler® cargo shorts are a staple in men's closets for their comfort and practicality. This Wrangler Rugged Wear® style combines all the features you need for the perfect summer cargos - they're equipped with ...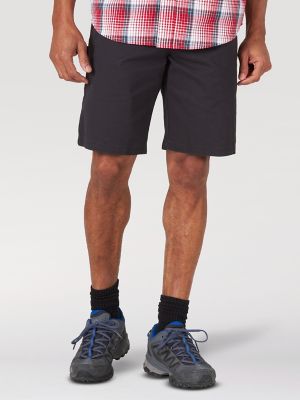 COMFORT, FUNCTION, AND STYLE ALL SUMMER LONG Elevate ...
COMFORT, FUNCTION, AND STYLE ALL SUMMER LONG Elevate the look of your summer wardrobe with this flat front chino style. These Wrangler Rugged Wear® flat front chino shorts offer the warm-weather comfort you depend on while giving you a versatile, ...
---
Men's Cargo, Carpenter, and Work Shorts
The future is looking bright, which means now is the perfect time to stock your wardrobe with warm weather staples. Wrangler® has everything you need to make the most of the sunny days you spend outside, mowing the lawn, hitting the trail, or lounging with friends and family. Our selection of shorts for men is stocked with a wide range of comfortable, durable styles that can keep up with you, including men's cargo shorts, carpenter shorts, work shorts, and more.
When it's finally time to ditch your favorite pair of jeans so you can keep your cool in the heat, we have you covered with an array of men's denim shorts. With the look and the feel you want, our carpenter shorts and denim shorts make it easy to stay stylish without working up a sweat. Many of our shorts feature a unique U-shape construction that's designed to provide increased comfort where you need it most. These instant weekend favorites can easily take on the work week. With options featured from the RIGGS WORKWEAR® line, you'll find a solution that can handle the daily grind.
Whenever you get a break, summer is the perfect time to power through those projects you've been putting off for a while now or take a break in nature. We offer a variety of utility shorts and outdoor shorts that can handle everything from odd jobs to major adventures. You don't need an excuse to let those legs breathe a little bit, but we'll give you one. Shop this selection of men's shorts today to stock up on everything you need.