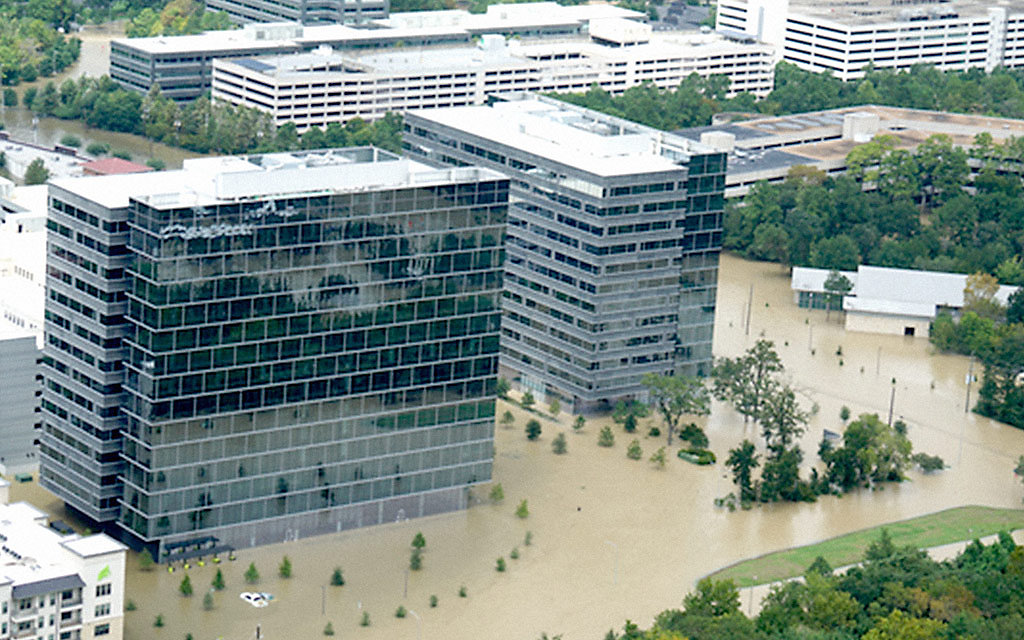 Ready to Recycle and Rebuild
Disaster Relief
When Wrangler provided housing insulation to All Hands and Hearts–Smart Response, we achieved two things at once. We helped rebuilding efforts following 2017's devastating hurricane season, and put a lot of our denim waste to good use, instead of sending it to a landfill.
From Waste to Insulation
After rounding up scraps from manufacturing, leftover samples from the design process, and culls from our distribution centers, we had roughly 40,000 pounds of denim waste. Given to Cotton Incorporated's Blue Jeans Go Green™ denim recycling program, the Wrangler denim was processed back into cotton fiber and then upcycled by Bonded Logic, Inc., into about 80,000 square feet of environmentally friendly building insulation, called UltraTouch™ Denim Insulation.
On top of that amount, through the Blue Jeans Go Green™ program we provided another 50,000 square feet to cover the total amount of insulation All Hands and Hearts needed to rebuild 100 homes. To date, the non-profit, which is dedicated to helping communities recover from natural disaster recovery, has restored 461 home sites in the Houston, Texas area destroyed by Hurricane Harvey.
Continued Commitment to Our Community
Wrangler's insulation contribution is just part of our ongoing commitment to help take care of our communities. For example, in 2017 we donated brand-new jeans to hurricane survivors who lost their clothing and gave 100% of Labor Day sales from Wrangler.com and our flagship stores to the Red Cross totaling $150,000+.
Getting disaster right has never been more important
With devastating natural disasters dominating news cycles and reports that these sorts of events will only get more frequent and intense, it's clear to us that a focus on disaster recovery is more important than ever. That's why Wrangler joined Good360's Disaster Recovery Council (GDRC) along with UPS, United Airlines, CVS, Restoration Hardware and others.
Together we aim to generate more creative and collaborative strategies to respond to and rebuild affected communities. GDRC's goal is to tackle critical gaps throughout the lifecycle of disaster management by enabling better communication and collaboration between organizations that have resources to donate and the hardworking organizations on the ground that need the resources to serve those in need.
Back to Sustainability