The most indestructible collaboration
in the multiverse
Has Landed
Got the Galactic Federation on your mind? Luckily, you've stumbled upon the only armor you'll need against the NX-5 Planet Remover. This Wrangler x Rick and Morty jacket comes fully equipped with a custom, laser-etched design--proof that it cannot be destroyed
by a laser.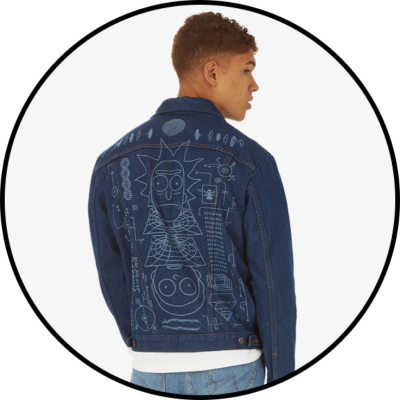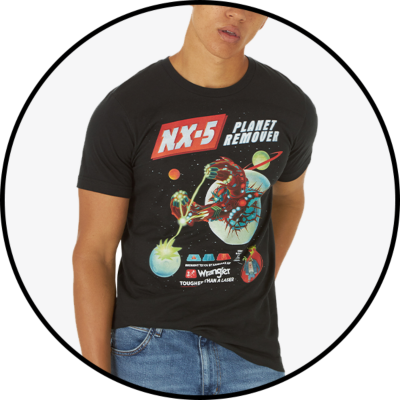 WE ALSO MADE A T-SHIRT!
It may not be laser-proof, but the design is as long-lasting as the jeans. Get your custom-designed, one-of-a-kind t-shirt.
It's marketing!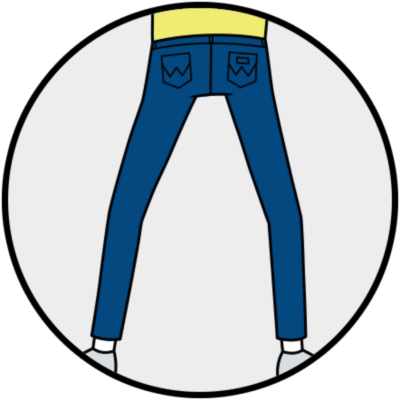 You probably thought you saw the last of Wrangler jeans in the season 4 finale, but our jeans are indestructible.*
*Disclaimer: Wrangler jeans are indestructible against the NX-5 Planet Remover but have not been tested against vats of acid, portal guns, cloning machines, or shrink rays.