Wrangler X Leon Bridges Women's Laser Wrock Jean in Allover Laser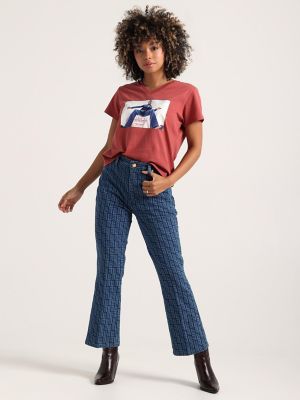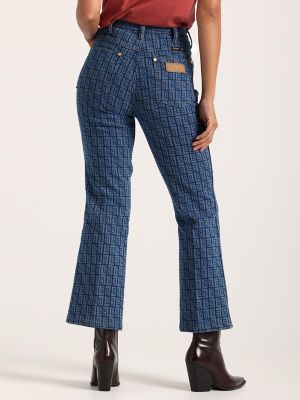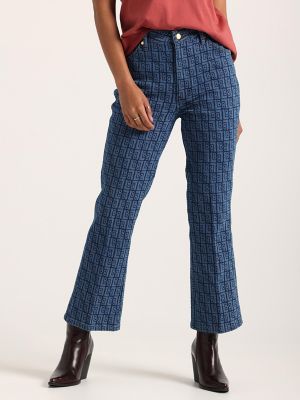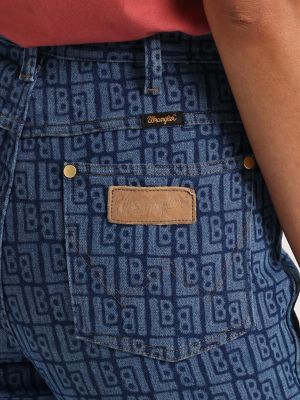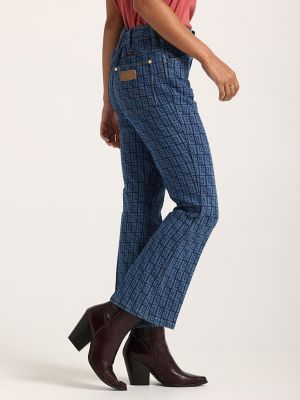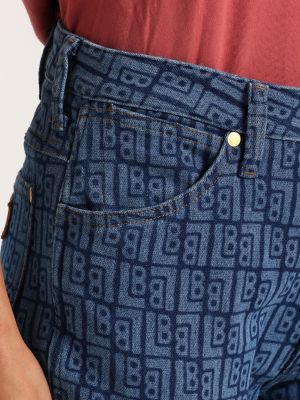 Details
Features
JEANS THAT FEEL LIKE COMING HOME
There isn't any fabric that feels as warm as Leon Bridge's music—but the Wrangler® x Leon Bridges women's Wrock jean comes pretty close. Designed to comfortably hug your waist, these pants are made of a cotton blend with some extra stretch to keep them moving with you from your first cup of coffee to the encore at the Leon Bridges concert. Best of all, these jeans are dyed using eco-wash making them as cute as they are sustainable. They come embossed with Leon's own monogram from top to bottom and finished with antiqued golden buttons to give you a vintage-inspired feel with a modern edge, just like your favorite Leon Bridges song. Pair it with the Wrangler x Leon Bridges scoop neck ringer tee for a casual style that shows off your excellent taste in music.
Fit: Slim
Rise: High
Front Rise: 11"
Length: Crop
Length Measurement: 28"
Leg: Flare
Leg Opening: 18"
Related Products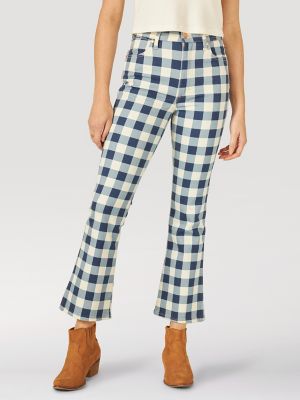 GO BOLD WITH A GINGHAM PRINT Patterned to ...
GO BOLD WITH A GINGHAM PRINT Patterned to perfection in a bold gingham print, the new Wrock 672 jean is sure to breathe new life into your everyday rotation. It comes with the same hip-hugging, high-rise top block as your ...