Women's Corduroy Skirtall in Winetasting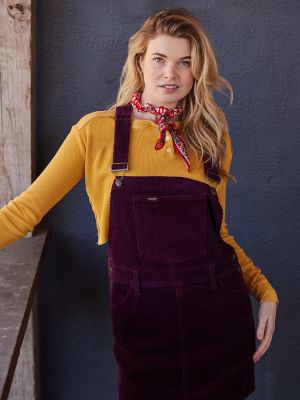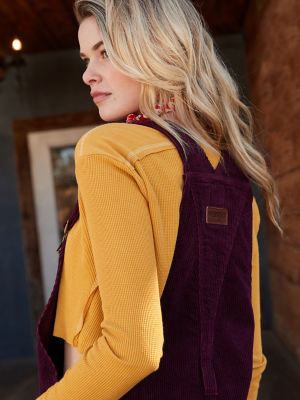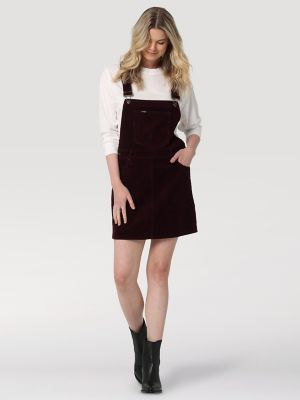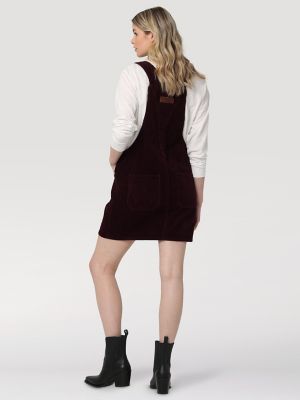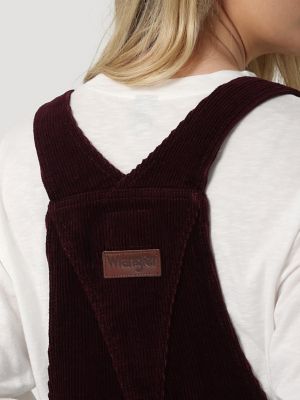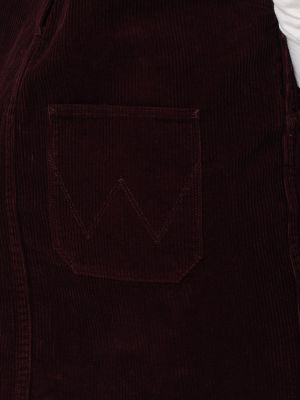 Features
AN INSTANT OUTFIT FOR FALL
With the retro vibe of an overall and the playfulness of a skirt, the Wrangler® women's corduroy skirtall strikes gold anywhere it goes. We designed this fun and flirty skirtall with the modern girl in mind, providing just the right amount of structure and stretch for you to take on the day in style. Corduroy adds tons of fall-worthy texture to this adorable skirt but adjustable straps, vintage-inspired hardware, and a pocketed bib make it versatile for any occasion. It also comes with two lower pockets for any essentials you want to bring along. Wear your corduroy skirtall with a sweater and stockings to stay cozy in the season to come or play it cool with a simple tee and your favorite pair of sneakers. It's sure to leave a lasting impression.
Length: Above the knee
Inseam Measurement: 25"