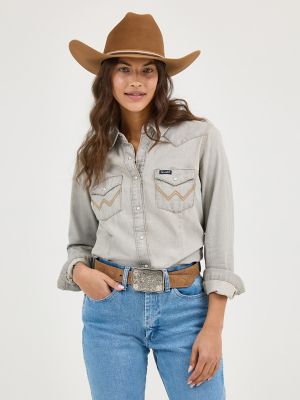 More...
Modern denim shirt. Experience a new take on tradition with this popular seller. Soft grey denim sets the background for front and back yokes, Western snaps and W-embroidered flap pockets. A Wrangler® Riser label adds an authentic finishing touch.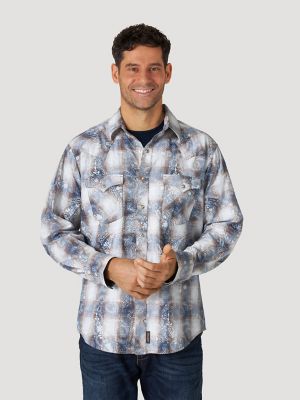 More...
EYE-CATCHING STYLE STAYS TRUE TO OUR ROOTS A cool, contemporary take on our classic Western snap plaid shirt, this Wrangler Retro® premium long sleeve shirt is both refreshing and true to our roots. Classic plaids are given unique print overlays to keep things interesting with a bold, new touch. The three-point back yokes, snap front closure, and snap flap pockets with 'W' stitching give this shirt an authentic Wrangler® look that never goes out of ...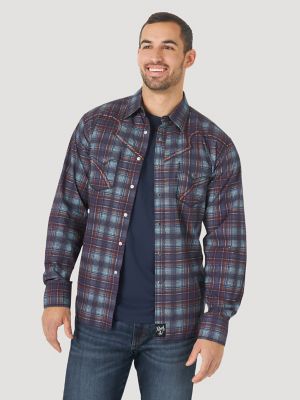 More...
A CONTEMPORARY COWBOY LOOK Easy styles meets cowboy cool in this classic reissue from our Rock 47® collection. This shirt ticks all the boxes every modern cowboy needs with its spread collar, mitered front and back yokes, twin snap flap pockets, and decorative embroidery. We placed a contemporary twist on this legendary long-sleeved shirt by adding trim fabric inside the cuffs.