Back To Top


LRPJ
Women's Wrangler Retro® Premium Heritage Denim Jacket
More
Superior Fits. Unbeatable comfort. Denim Recovery Technology. Denim Elevated.You've just found the perfect jean jacket you've been searching for. Our new Retro® Premium Heritage Denim Jacket delivers unmatched style, craftsmanship, and quality. Its class...

WCJKOBJ
Women's Oversized Sherpa Patch Denim Jacket
More
SHOW OFF THAT SHERPA. It's that time of year you've been waiting for— It's time to cozy up to Sherpa. This season all eyes are on the Oversized Sherpa Patch Jacket. It features Sherpa on both the inside and out, with touches of de...


LWJ37
Wrangler® Premium Denim Jacket
More
DELUXE STYLE IN A TRUE DENIM ESSENTIALEvery girl needs a classic denim jacket. Our women's denim jackets have become a tried-and-true wardrobe staple for every kind of cowgirl under the sun. These Wrangler® women's jackets are designed to make a statemen...

LWJ40CB
Women's Wrangler Retro® Denim Barn Jacket
More
BUILT FOR HARD WORK. Inspired by the work-ready styles of our past, we restored this timeless classic from our archives and gave it a modern silhouette that's incredibly versatile. This denim barn jacket comes fully equipped with twin chest pockets, spad...

124WJGN
Wrangler ICONS™ 124WJ Women's Denim Jacket with Indigood™
More
REIMAGINED FOR HER, INNOVATED FOR THE PLANET.Time-tested by rodeo riders, spirited youth and rock stars alike, the Wrangler ICONS™ Collection combines the authenticity of our 70-year journey with the attitude of another era. Along with authentic Wrangler...



124WJ
Wrangler ICONS™ 124WJ Women's Denim Jacket
More
ICONS LIVE FOREVER.Reissued from our legendary denim archive, the Wrangler ICONS™ Collection weaves together modern styling and the attitude of another era. The Western Jacket features iconic Wrangler detailing, including rounded pocket flaps with "W" po...

LWJ18
Women's Fashion Denim Jacket
More
Instant Classic.No closet is complete without this wear-anywhere jacket. This stylish, medium wash denim jacket has a timeless look thanks to details like the straight yokes, hip pockets, and contrast embroidery. Our signature Wrangler "W" em...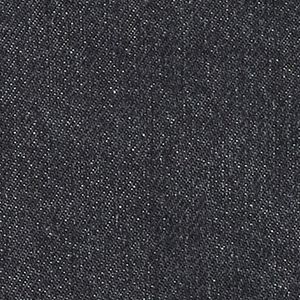 WDJKSBS
Women's '80s Zip Front Sherpa Collar Denim Jacket
More
AS SEEN IN YOUR FAVORITE '80S MOVIESLook familiar? '80s Sherpa jackets are back and better than before. With its authentic Wrangler® detailing, deep zipper pockets, and vintage black wash, the jacket every '80s teen had in their closet needs to join your...