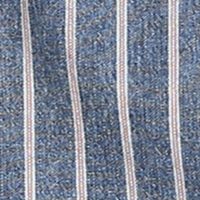 MS104
Men's Cowboy Cut Work Western Stripe Denim Shirt
More
Hardworking stripes for the hardworking man. If getting stuff done is your mantra, this work shirt's for you. An authentic cowboy cut and denim detailing with a spread color, Western yokes, and signature "W" stitching. Made with 100% cot...











MQ7763R
Men's Wrangler® Short Sleeve Desert Screenprint T-Shirt
More
Home On The Range.This red heather short sleeve tee is soft and comfortable enough for everyday wear. The bold graphic on the front resembles a scene straight out of a classic Western film, while bold, bright colors and Wrangler logo makes sure it still ...

BQ7780H
Boy's Rope and Ride Graphic T-Shirt
More
Contemporary Cowboy.This short sleeve t-shirt features eye-catching colors fit for your contemporary cowboy. Bright and bold Western inspired graphics perfectly outline Wrangler's classic logo, giving it a distinctly cool look he'll want to w...

GWK746M
Girl's Short Sleeve Rainbow Stripe Raglan Tee
More
Rainbow Rider.The colors of the rainbow combine beautifully on this signature graphic tee. A raglan sleeve, banded bottom, brilliantly colored Wrangler logo make it perfectly appropriate for the playground and beyond.