WWL00PL
Women's Long Sleeve Button Down Western Yokes Plaid Top
More
Mad about plaid.Our favorite ladies plaid button-down shirt is sure to be your favorite too. Offered in a regular fit, this long sleeve button-down is finished with classic details, including 'W' stitched button-flap chest pockets and double butt...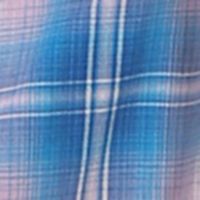 LW1868M
Women's Long Sleeve Embroidered Western Snap Shirt
More
Stylish Stitching.With breathtaking colors reminiscent of a summer sunset, this incredible long sleeve top has a classic, down-home sense of style. Decorative Navajo-inspired stitching and embroidered accents add a bit of authentic Western flair, while t...

LW1874M
Women's Long Sleeve Floral Print Western Snap Shirt
More
An Instant Classic.Full of soft and vintage-inspired touches, this stylish long sleeve top is one-of-a-kind. Authentic details like pointed yokes and dual front pockets mean this timeless top is destined to become an instant classic. It's the subtl...

WWL0203
Women's Western Button-Down Plaid Shirt
More
A classic Western-style shirt that offers a hint of modern flair.Western inspiration meets modern execution in this super versatile plaid top. Western yokes and a spread collar are balanced out by a button-down front and button flap chest pockets. Perfec...

WWL0195
Women's Western Button-Down Plaid Shirt
More
Pretty in pink.Pink and black combine to create a bold plaid pattern that's undeniably cheery. Designed with Western-inspired detailing that pays respect to Wrangler's workwear origins, this shirt's drapey and silky material will have you looking and fee...