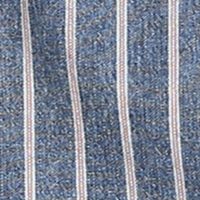 MS104
Men's Cowboy Cut Work Western Stripe Denim Shirt
More
Hardworking stripes for the hardworking man. If getting stuff done is your mantra, this work shirt's for you. An authentic cowboy cut and denim detailing with a spread color, Western yokes, and signature "W" stitching. Made with 100% cot...






WWLDN
Women's Wrangler® Born Ready Western Snap Denim Shirt
More
All buttoned up.Authentic Western inspiration meets modern interpretation in this denim snap front top. With a slightly oversized silhouette and subtly faded mid-blue wash, it has all the trademarks of a shirt you've worn and loved for years. Finished wi...