WWLDN
Women's Wrangler® Born Ready Western Snap Denim Shirt
More
All buttoned up.Authentic Western inspiration meets modern interpretation in this denim snap front top. With a slightly oversized silhouette and subtly faded mid-blue wash, it has all the trademarks of a shirt you've worn and loved for years. Finished wi...

WWL0162
Women's Oversized Western Snap Denim Shirt
More
Tuck your tails.This snap front top looks equally good tucked in or untucked and relaxed. It features all our trademark Western details, including pearlized snaps, 'W' stitched flap pockets, and pointed front and back yokes.

WWL0166
Women's Slim Fit Western Snap Denim Shirt
More
Western inspiration, with a modern twist.Our classic denim western snap shirt is reimagined and given sharp, stylish updates in the form of this slim fit top. The pearlized snaps, front chest flap pockets, and back yoke nod to our western roots, but the ...


LW3039D
Women's Long Sleeve Western Snap Denim Top
More
Popular, soft-washed denim.It's a denim shirt that's designed to delight. Featuring classic Western snaps, snap flap pockets and one point yokes, it's also cut with a slimming silhouette that's sure to flatter.

WWL0063
Women's Long Sleeve Dyed to Match Western Snap Denim Top
More
Blue Denim.This long sleeve with western yokes and dyed to match snaps provides and update to the traditional western vibe. This Spring collection is inspired by American roots and styled in Europe with refined fabrics and modern fits. A lifestyle colle...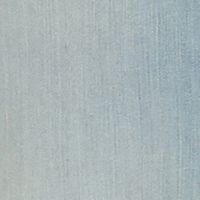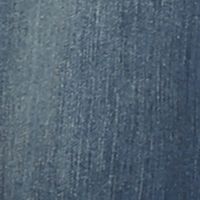 LW1859M
Women's Embroidered Denim Western Snap Shirt
More
Elegant Embroidery.Vibrant embroidery successfully elevates the look of this stylish and figure-flattering denim fashion top. Colorful embroidered accents at the pointed yokes, dual flap front pockets, and a snap placket bring this look to life, while co...

WWL0192
Women's Western Denim Shirt
More
A classic revamped.The same classic features, but in a fresh new design -- that's what this Western shirt is all about. Complete with a pointed collar and popper-buttons on the chest flap pockets. Made in a slightly oversized fit for a relaxed cool vibe.