HTOW001
Women's Rainbow Stripe W Snapback Cap
More
Throw it on and go.This cotton baseball style cap features an embroidered rainbow stripe 'W' graphic on the front and a vintage-inspired, washed out finish. Our classic logo, embroidered on the back, tells everyone it's Wrangler®. Finished with an ...

MWC224M
Men's Applique Kabel Logo Trucker Cap
More
No sweat snapback.This hat adjusts in a snap for all-day comfort and features built in moisture technology for all day cool. This bold black and gray combo sports a Wrangler® applique logo front and puff mesh back.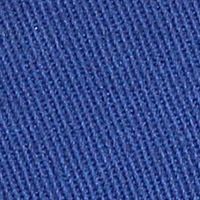 BWC240M
Boy's Americana Patch Trucker Cap
More
Red, white, and true blue.Patriotism is pint-sized, but the style of this cap is decidedly grown up. In a vivid blue, this trucker-style cap features a flag-print graphic that is finished with our rope logo. A contrast back and snap-black closure lend a ...

MWC231M
Men's "American Cowboys Choose Wrangler®" Trucker Hat
More
Something Different.This hat provides you with a contemporary alternative to your cowboy hat. The emerald green pops against the tan mesh back for a bold, cool look. Hiding inside is a built-in sweat band and moisture management technology for when you n...