MS104SO
Men's Cowboy Cut Work Western Solid Chambray Shirt
More
Hardworking Chambray for the hardworking man. If getting stuff done is your mantra, this work shirt's for you. An authentic cowboy cut and denim detailing with a spread color, Western yokes, and signature "W" stitching. Made with 100% co...

LW1859M
Women's Embroidered Denim Western Snap Shirt
More
Elegant Embroidery.Vibrant embroidery successfully elevates the look of this stylish and figure-flattering denim fashion top. Colorful embroidered accents at the pointed yokes, dual flap front pockets, and a snap placket bring this look to life, while co... GW1862M
Girl's Long Sleeve Steerhead Print Western Snap Shirt
More
Cowgirl Chic.Every little cowgirl will fall head over heels for this stylish long sleeve top. Classic design elements like pointed yokes, secure snaps, and a spread collar come to life thanks to the fabric's eye-catching color and all-over Western ...

MTF3QBP
Men's Wrangler® Long Sleeve Western Snap Plaid Shirt
More
CLASSIC WESTERN PLAID.Look casual yet polished in this long sleeve plaid western shirt. Just-right plaid and accent colors weave together steadily to create a casual everyday look. Wear it buttoned up or unbuttoned over a tee for a more casual vibe.

WAWL
Women's Western Check Shirt
More
Go plaid or go home.With Western yokes, a spread collar and button front, the Western Check Shirt offers the design elements found in classic Western menswear. However, we refreshed the look for her with an oversized plaid pattern in dusty colors that pe...




27MW
Wrangler ICONS™ 27MW Men's Denim Shirt
More
ICONS LIVE FOREVER.Reissued from our legendary denim archive, the Wrangler ICONS™ Collection weaves together modern styling and the attitude of another era. The first version of this Men's Western Shirt launched in the mid-Sixties, becoming t...





BQFG
Boy's Wrangler® Western Front Graphic T-Shirt
More
All American Tees.These great graphic tees exude Wrangler's iconic, all American style. Bold colors and slightly distressed images give these vintage-inspired tees a classic look that your little guy will be eager to wear.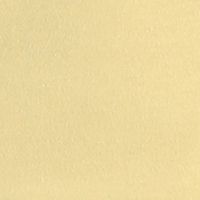 LWK194Y
Women's Short Sleeve Distressed Buffalo Graphic T-Shirt
More
Embrace Your Roots.Embrace your roots by wearing this vintage-inspired graphic tee. Featuring a classic crewneck cut, the beautiful color is sure to brighten up every casual outfit. Distressed Western imagery also adds an authentic touch that pairs perfe...