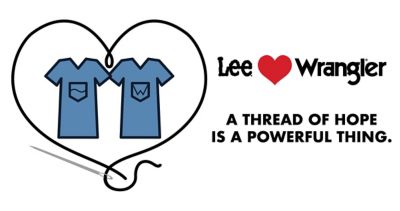 We're teaming up with our sister brand, Lee Jeans, to produce 60,000 medical gowns to support patients and healthcare professionals facing the COVID-19 crisis. We're also donating to Second Harvest Food Bank of Northwest NC to help those in need.
We stand together, committed to doing our part to help those most impacted by the crisis.
On behalf of everyone at Wrangler, our team is doing everything they can during this unprecedented time to provide the exceptional products and service you've come to expect from Wrangler. While Wrangler.com remains open, there may be temporary shipping delays or products that are currently unavailable. We appreciate your understanding and patience at this time as we adjust to ensure the well-being of our employees, customers and our communities.