A Peek Inside The Tacklebox Of A Pro Angler
Chatterbait
This bait gives off tremendous vibration and action, which make it a favorite baitfish profile for pre-spawn bass.
Typically thrown on 15 to 17lb fluorocarbon.
Med Heavy Action rod.
Colors - Green Pumpkin or Shad with a Kalins Sizmic Shad paddle tail trailer.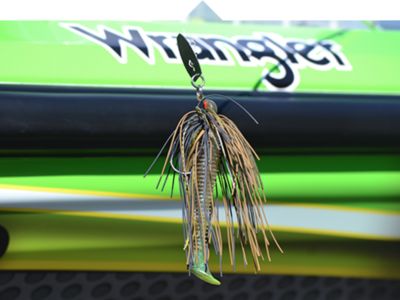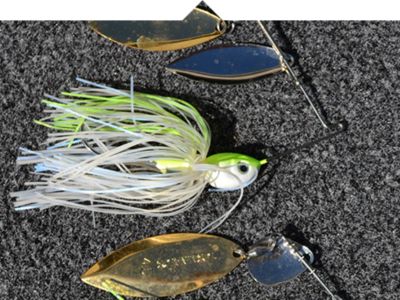 Spinnerbait
Allows you to cover water quickly and easy to work in all depths of the water column.
Thrown on 15 to 17lb Fluorocarbon.
Med Heavy Rod.
Colors - White/Chartreuse or Shad patterns, with combination of nickel or gold blades.
Lipless Crankbait
Tight vibration and profile mimics baitfish, but also provides ability to cover water quickly, working various depths. Tip: Keeping contact with the tops of weeds or bumping cover will lead to more strikes.
Thrown on 15lb Fluorocarbon or 20-30lb braided line. The braided line will rip through and cut the grass when hung up.
Medium Action Rod.
Colors - Craw and shad patterns.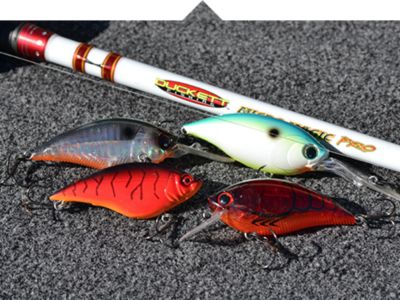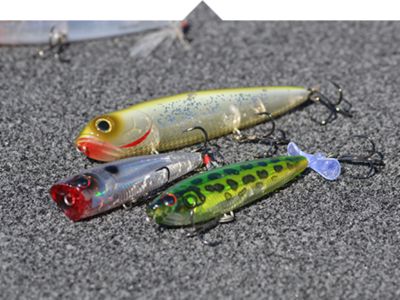 Drop Shot
Ability to fish any depth range. Can be rigged with a variety of baits from finesse worms, small swimbait, minnow, or craw presentations. This can be deadly and always one of my favorites.
Thrown on 20lb Smackdown Seaguar Braid to 8 to 10lb. OR Fluorocarbon Invizx leader/or straight 8-10lb. Fluorocarbon. The braid will provide you more abrasion resistance and help cut thru the grass.
Med - Med Heavy Rod (spinning preferred), depending on what kind of structure you are fishing.
Stick Worm
This is a cast out, let it fall to bottom presentation. Around 90% of strikes happen on initial fall, so no need to work all the way back to boat or shore. Versatile and can be rigged weightless, weedless, wacky, or with a small 3/16 - 1/4 weight.
Thrown on 15-20lb Fluorocarbon.
Med-Heavy Rod.
Colors - Green Pumpkin/Watermelon works best, but I always have a shad color ready to go as well.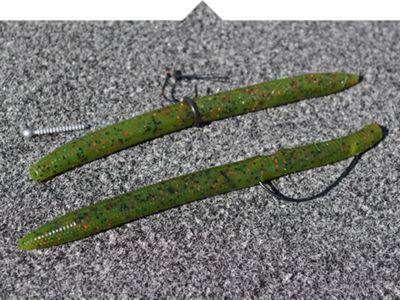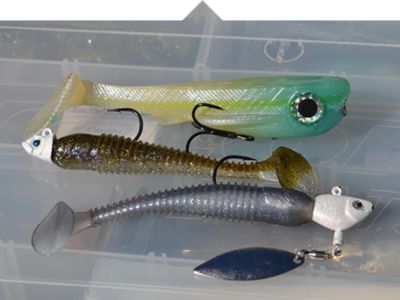 Swimbait
Ability to cover water quickly, and fish various depths. There is a wide range of swimbaits on today's market, so sizes and presentations will vary. I prefer a small 3.8 to 4.8 Paddletail with a 1/4 to 1/2 oz. swimbait head.
Thrown on 12 - 17lb Fluorocarbon.
Med - Med-Heavy Rod. Small Paddletail to Large Swimbait.
Colors - Shad colors, but will experiment depending on water clarity and forage base.
Jerkbait
Ability to cover a lot of water, which triggers aggressive strikes for those transition fish looking to take advantage of dying or injured baitfish. Suspended Jerkbaits work best.
Thrown on 8 to 12lb Fluorocarbon line.
Med Fast Action Rod.
Colors - Shad patterns.